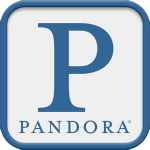 Ci sono ancora poche top apps non disponibili per Windows Phone e una di quelle è Pandora. Per chi non la conoscesse, Pandora è una radio internet, molto popolare su iOS e Android, ma ancora latitante sulla piattaforma Microsoft dopo più di un anno dall'uscita sul mercato.
Non si hanno molte notizie dal team di Pandora, a riguardo della realizzazione di un client per questa piattaforma, ma sembra che non abbiano alcuna intenzione di supportarla, investendo le loro risorse altrove.
Dalle parole di Robert Scoble:
I walked around the show with the CTO of Pandora. He told me he still isn't willing to support Windows Phone. Why not? We were walking around the new Ford car, which has Pandora support. Pandora was ALL OVER the CES show floor. You could see that a small company still has to decide where to put its development resources. Clearly, after walking the show floor, that's Android and iOS.
Da cui, in italiano, con una traduzione al meglio delle mie capacità:
Ho girato lo show (il CES 2012 n.d.t.)  con il CTO di Pandora. Mi ha detto che non ha ancora intenzione di supportare Windows Phone. Perchè no? Stavamo gironzolando attorno alla nuova Ford, che ha il supporto per Pandora. Pandora era ovunque al CES. Puoi vedere come una piccola società deve ancora decidere dove investire le sue risorse. Chiaramente, dopo aver girato lo show, gli obiettivi sono Android e iOS.
Sembra che Pandora voglia attendere che gli altri produttori di dispositivi e gli sviluppatori di app rendano Windows Phone una piattaforma di successo, allora arriveranno e afferreranno la loro fetta di successo.