La prima società a creare un dispositivo equipaggiato con Mango, il Fujitsu IS12T, è stata, ironicamente, la meno conosciuta nel mercato Windows Phone, la nipponica Fujitsu, e ora quest'ultima torna alla carica in Europa promettendo una nuova serie di smartphone e tablets equipaggiati con Android e Windows Phone.
Fujitsu detiene al momento il 20% del mercato nipponico e i suoi ultimi dispositivi, come il sopracitato Fujitsu IS12T CDMA/GSM, possono essere usati globalmente.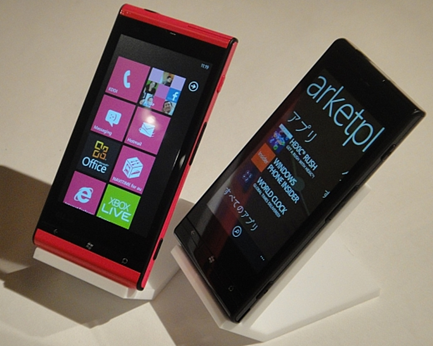 Sono attesi, quindi, dei dispositivi di fascia alta che utilizzino tecnologie come il Fingerprint Reader, LTE e NFC, tutte comuni in Giappone.
Robert Pryke, direttore del Fujitsu's mobile phone business in Europa, ha detto che la società ha già interpellato gli operatori mobili per l'adozione della propria gamma di prodotti. Pryke ha detto
The Japanese market has been in a silo from a technology and design perspective, but Fujitsu is bringing out a global product
Che tradotto:
Il mercato giapponese è sempre stato chiuso (lett. "in un silos") da un punto di vista tecnologico e di design, ma Fujitsu si appresta a rilasciare un prodotto globale
Ancora non ci è dato sapere quando il primo dispositivo sarà rilasciato nel nostro continente, ne tanto meno le sue caratteristiche, ma con tutta probabilità non dovremo aspettare molto presto prima di poter stupire gli amici con i nostri Windows Phone impermeabili.